GROWING HEARTS ACADEMY
We provide a Qualified Teacher and Assistant Teacher in each room, as needed to meet state ratios for each age group. Our teachers and caregivers are carefully selected based on qualifications, references, experience, and personality. We comply with all state-mandated background and registry checks prior to hiring. All staff completes our training program prior to working in a classroom. We want to assure our teachers and staff are successful by setting clear expectations and providing regular feedback on their performance. We carefully supervise each one to verify that our goals are being met with all children. We stress that every child needs differing amounts of direction and instruction, and that every child deserves and gets what he or she needs.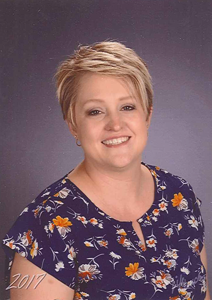 Erin Bussen
Growing Hearts Academy Director
Erin is the Director of Growing Hearts. Erin is married and has two children, Addison and Tristin. Erin and her family have lived in the Fremont area for over 30 years and have been a part of Growing Hearts Academy and Church of the Nazarene since 2012. Erin graduated from Midland University in 2003 with a BA and she has an extensive background in recruitment and management. Erin believes that Growing Hearts Academy is making a difference in the lives of our children, our families, and our community. The thing Erin enjoys most about working at Growing Hearts Academy is the opportunity to create meaningful relationships with the families that entrust her with their greatest blessings. During her free time Erin enjoys spending time with her family and friends, gardening and crafting.
Jessica Schreck
Growing Hearts Academy Assistant Director
Jessica is the Assistant Director of Growing Hearts. Jessica and her husband John have three children together,. Her family is originally from Missouri, moving to the Fremont area in January of 2014. She has a Bachelor of Science and Art Minor from Northwest Missouri State University. Jessica feels the greatest part of working at Growing Hearts Academy is having the opportunity to better the community by our children through meaningful relationships and by growing young hearts and minds for a brighter future. She enjoys being home with her family and spending time outdoors. She loves digital design and has a big heart for children, nature and animals.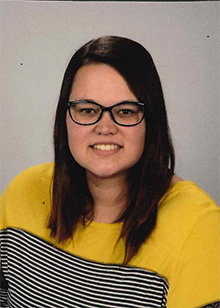 Larami Harris
Larami joined the Growing Hearts Academy in February 2017. She holds a Bachelor's degree in Early Childhood Education from Wayne State College. Larami enjoys teaching children through sign language, unique and fun crafts, and the STEM program. Outside of Growing Hearts, Larami is a huge Chicago Cubs fan. She comes from a family of 3 brothers and 3 sisters, so she has some personal experience when it comes to dealing with conflict and resolution. One of her favorite things to do on her day off is play with her dog Olivia and spend the day at the bowling alley.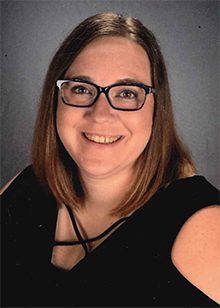 Brianna Harsh
Brianna is the Daycare Manager. She assists teachers in classrooms, manages our "Rooted in Relationships" expectations, as well as holds various office duties. She has been with Growing Hearts Academy since December 2016 and has spent a good portion of her adult life working in childcare. Brianna loves working with young children and showing them how they can learn and have fun at the same time. Originally from Columbus, Nebraska, Brianna is the oldest of 7 kids. She has been married 12 years and has 3 children.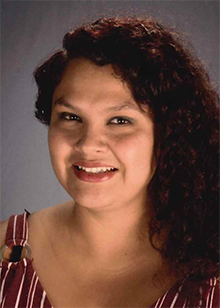 Cristal Najera
Cristal is the Assistant Teacher in the Two's Room. She has over two years experience in childcare, and she loves being with the kids. Her hobbies include cooking for her two children, sand volleyball, football, and being outdoors. Her favorite part about working at Growing Hearts Academy is watching the children's excitement as they learn, grow, and experience new things.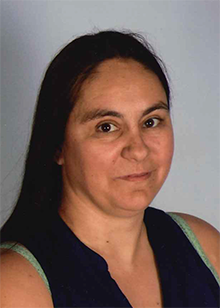 April Brown
April has been with Growing Hearts since January of 2021. You will likely find her in the Toddler or Two's room. Her and her husband of 19+ years have two wonderful boys together. She has had a love and passion for caring for children since she was a young girl.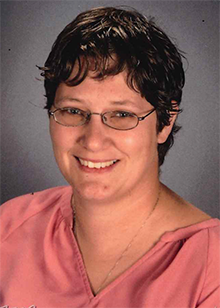 Taryn Bales
Taryn came to us at Growing Hearts in 2018. She oversees our Food Program as well as our Big Kid program. Before working at the center, she was a stay-at-home mom to her 5 wonderful kiddos. Her and her husband, Chris, have lived in Nebraska since 2006. Before that, she lived south of Chicago where she attended college and received a degree in Social Work. Taryn enjoys traveling with her family and going to Disney. They love to watch sports, especially hockey and dance.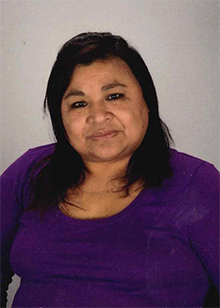 Olga Mis
Olga joined Growing Hearts Academy July 2016.  She has over 7 years' experience working with infants and works as an Assistant Teacher in Growing Hearts Nursery. Olga has 3 sons and 4 grandchildren that she enjoys spending time with. She is also devoted to her church and volunteers 3 days a week helping with different events. Olga lives her life devoted to Jesus and his teachings.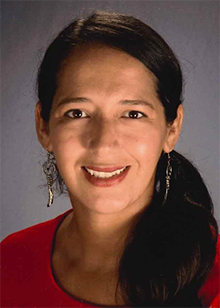 Tina Kurzenberger
Tina joined Growing Hearts Academy in January 2017. She is married to her high school sweetheart, Anthony, and they have 3 children. She was a stay at home mom for several years before going to work part time as a Pre-K teacher. She teaches a full curriculum based around academics, science, and faith in our Lord. Coming to class everyday makes Tina smile knowing she will be teaching her little friends something new.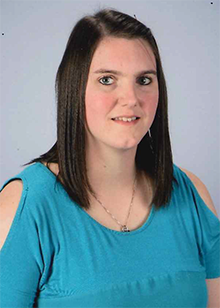 Micaella Johnson
Micaella has been with Growing Hearts Academy since May of 2019. Her and her husband, Earik, have two beautiful girls named Emma and Lydia. Their family has a dog, a cat, and also a leopard gecko! Micaella has wanted to be a teacher ever since she was a young girl.. She loves being around children and watching them grow. Outside of work, her favorite thing to do is spend time with her family. She also loves to golf, bowl, go on walks, playing  games, and going on motorcycle rides with her husband.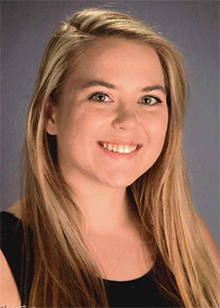 Natalie Cone
BIO COMING SOON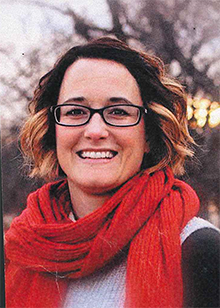 Zandra Henderson
BIO COMING SOON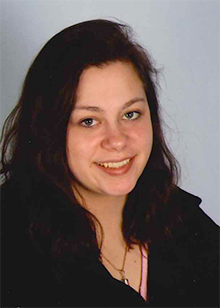 Heaven Hazelrig
Heaven is a Floater / Breaker at Growing Hearts. She fills in where needed and is capable of many different age groups from our Nursery to our Big Kids! Her and her husband, Joshua, have two children named Jackson and Leilani. Heaven says she enjoys working at Growing Hearts Academy because she loves seeing the children every day, taking care of them all while teaching them new things.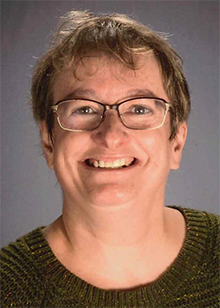 Jeanne Hurlbert
Jeanne has been working for Growing Hearts for over a year. Currently, she works with all age groups which she says she really enjoys! Jeanne is married with 2 step-children, 3 granddaughters, as well as a dog. Her hobbies include motorcycling with her husband, camping, and spending time with family and traveling. Jeanne says she enjoys watching the kids grow and learn new things everyday.
–"All of the staff are very helpful and we all work together to meet the needs of all the children we take care of. Growing Hearts is a family oriented work place that makes for a happy and positive environment for everyone. It's a great place to work!"–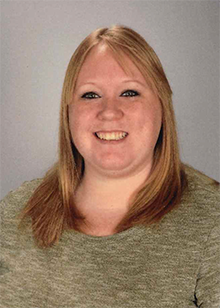 Karrie Swanson
Karrie is the Lead Teacher of the Toddler Room. She has been with Growing Hearts Academy since November 2017 and the Lead Teacher of the Toddler Room since March 2018. Karrie has been apart of the Church of the Nazarene family for over 20 years. She has a Bachelor's degree in Criminology and Criminal Justice and a Minor in Sociology from University of Nebraska Omaha. Before working at Growing Hearts Academy, Karrie worked as a Social Worker for the State of Nebraska for 4 years. She has been married since 2013 and has 3 girls. They love having family days outside and going to the Henry Doorly Zoo.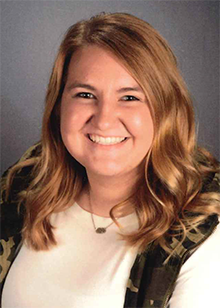 Bailey Zeleny
Bailey has been a floating teacher for about 3+ years. You'll typically see her in the Nursery or in the Toddler Room, but could very well be in any class throughout the day! She is from small town Morse Bluff where she currently resides. She graduated from Hastings College in May 0f 2019 with a Bachelor's degree in Sociology and Psychology. and is currently pursuing her Master's degree in social work from the University of Nebraska at Omaha.
When not working at Growing Hearts or doing homework, you can find Bailey shopping or working on home improvement projects. She also has a coon hound mix named Allie that she loves dearly. She enjoys spending time outdoors walking Allie or camping with friends.
–"I love working at Growing Hearts because my coworkers are more like family; therefore, I feel as if I have a great support system. I also cherish the relationships I am able to create with the families and kiddos!"–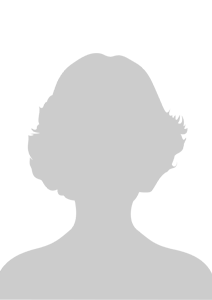 Jacquelyn Conn
BIO COMING SOON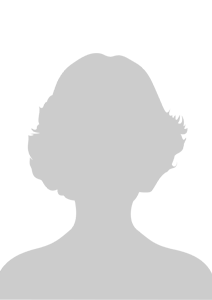 Kelly Conn
BIO COMING SOON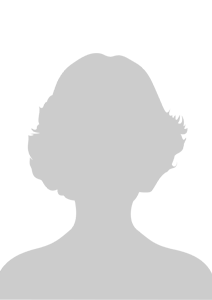 Kaylee Hunter
Kaylee has been in daycare since she was 17 years old, with 2+ years of daycare experience. She has been employed with Growing Hearts since June of 2021. You will mostly find Kaylee working in the Two's Room.
Kaylee has a dog named Bonnie that she loves dearly! Kaylee says she enjoys her days at GHA working with the kiddos.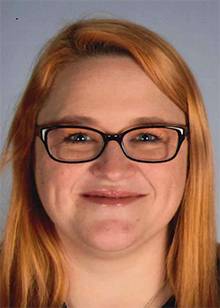 Alexis Abney
BIO COMING SOON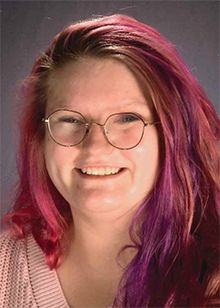 Alexis Tapia
Alexis has been an Assistant Teacher at GHA since 2020. Alexis says that being an Assistant Teacher at Growing Hearts has brought her joy knowing that she is helping the kids of our future grow. She is currently enrolled at Metro, working on her general education courses. She plans to go to university to major in Psychology.
–"My daughter currently attends Growing Hearts, and as a parent, it's nice knowing she is always being kept busy. When I'm not at the center, I enjoy spending time with my family and going on mini-adventures."–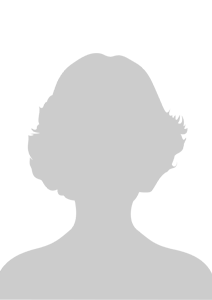 Kelsey Mitzelfelt
Kelsey is the Lead Teacher of the Three's Room. She has been working at Growing Hearts for a little less than a year, but has been in the daycare profession for about 3 years. One thing that she loves about working with kids is inspiring, and being inspired by, their young minds, Kelsey plans on attending college to become a certified Preschool Teacher. Kelsey also enjoys reading, drawing, swimming, and playing with her pitbull puppy.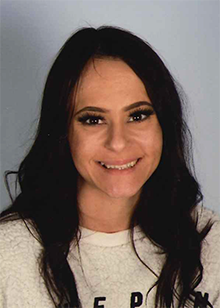 Ashton Griebel
BIO COMING SOON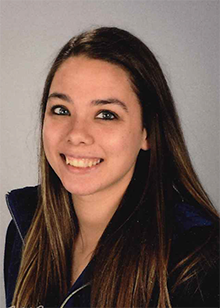 Danielle Walraven
Danielle has been working for Growing Hearts as a part time teacher and a fill-in for a few years. She is married and has two children; a boy enrolled in our Preschool program, and a baby girl on the way. She lives on a 6+ acres with chickens, cows, a barn cat, and a yellow lab. When Danielle is not working at the daycare, she is a CNA at Methodist Fremont Heath on the Med. Surg. / ICU Floor.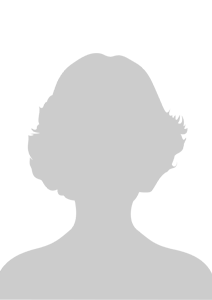 Abigail Prado
Abi has been an Assistant Teacher at Growing Hearts since 2020. She is currently attending college, deciding whether to major in Nursing or Criminal Justice. Some of her hobbies include being with friends and family, watching movies and watching sports. She recently added a puppy to her family, and named him Cooper.
–"One thing I really like about working here is that I get to help children learn new skills that they will be able to use every day as they continue to grow."–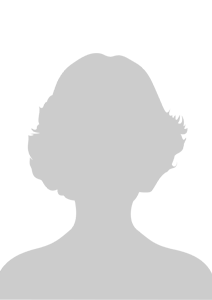 Mackenzie Banister
BIO COMING SOON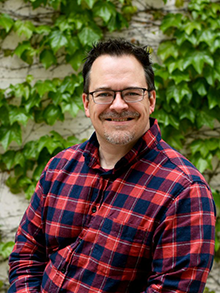 Jeremy Henderson
Lead Pastor
Pastor Jeremy Henderson joined the Fremont Nazarene Church as Lead Pastor in July, 2019. Pastor Jeremy was ordained on his birthday in 2005, and is a Northwest Nazarene alumnus, earning an Undergraduate degree in Church Music and a Master's Degree in Pastoral Ministry. Prior to coming to Fremont, Pastor and his family ministered in congregations throughout the United States. He is a Mid-Westerner at heart, growing up in Southwest Missouri and he loves the St. Louis Cardinals! Pastor Jeremy and his wife Zandra have been married since 1998 and have four children: Brennan, Hannah, Samuel and Micah. He enjoys spending time with his family watching Marvel Superhero movies, being outdoors, working in the yard, doing amateur photography and reading. As an accomplished musician he sings, plays piano and guitar and in his spare time he enjoys "geeking out" over the latest sound equipment and Mac products. The desire of Pastor Jeremy's heart is to see people encounter the life-transforming grace of Jesus Christ and he works diligently to form life-giving relationships so others can experience the incomparable love and amazing grace of God.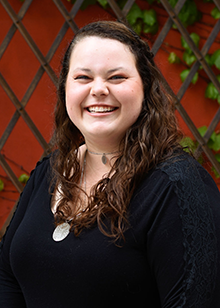 Tyler Runyan
Pastor to Families with Children
Tyler has been with Fremont Nazarene Church since November 2016. She is the Pastor to Children and families. Tyler graduated from Mid-America Nazarene University May 2016 with a degree in Children, Youth and Family Ministry. Prior to being in Fremont, she grew up in Royals baseball territory. She served as a Pastor to Children and families in Missouri while she attended college. Post college, she worked as a paraprofessional in her hometown and really enjoyed that experience!
Tyler desires for people to know Jesus. She is passionate about helping people see their value in Jesus.
LOCATION

Located in the Fremont Nazarene Church
960 N Johnson Rd
Fremont, NE 68025